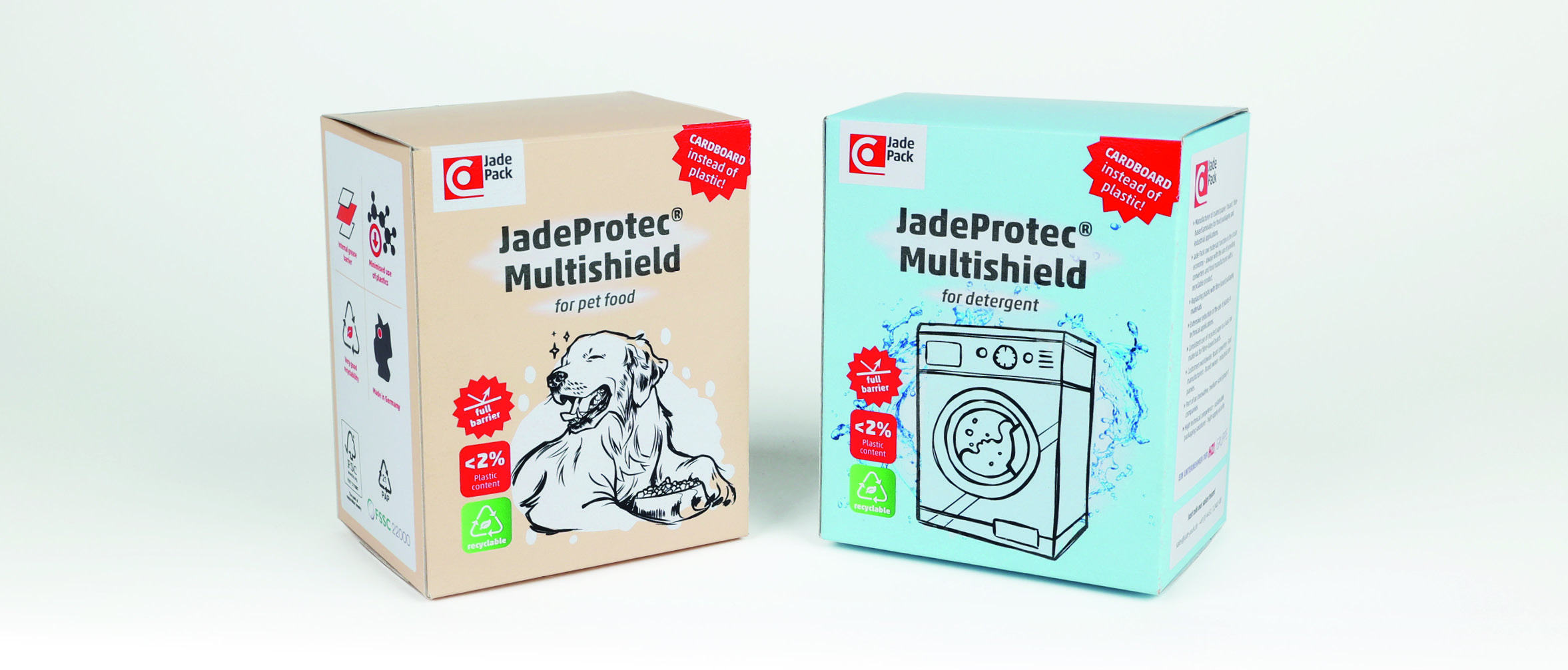 JadeProtec® Multishield S
.
Highly effective composite material with internal barrier of ultra-thin film. Fully recyclable because separable in paper processing. Not extruded.
Highly efficient, optimized board laminate for technical packaging requirements with excellent migration barrier against moisture, gases and greases. The invisible barrier layer and high resistance to gases make Multishield S an invisible all-rounder in the packaging sector. Recyclable, minimal polymer content.




plastic reduction





Foodsafe





100% recyclable





Perfect runability
Application
Board for use in food packaging, detergent packaging, as disposable packaging for fast food or for the production of disposable tableware (plates, trays, underlayers). Minimal use of film for optimum barrier function. The proportion of secondary fiber in the composite is up to 99%, making JadeProtec® Multishield S particularly sustainable.
Suitable for direct food contact. High temperature resistance, suitable for product use from -20°C to +160°C.
Folding boxes, interlayers, honeycomb panels, display.
Standards

Varianten
Rolls, sheets; brown / brown; white / brown; white / white
Grammaturen
100 g/m², 140 g/m²; 410 g/m²; 420 g/m²; 470 g/m²; 500 g/m²; 520 g/m²
Material
kraft paper / recycling paper / ultrathin PP PET
Get in contact
Interested in: